For the past few years we have highlighted graduating students who want to pursue the arts in this annual arts issue. We decided to turn the focus back to the people that helped get them there – the passionate, creative teachers at our local high schools.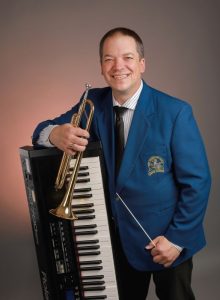 More than 20 years ago, Corbie Dorner hopped on a Greyhound bus in Taber, AB. He was heading up to Slave Lake as the newest keyboard member of country band Twang Banjo. "We lived in hotels. We'd be playing six to seven nights a week everywhere from B.C. to Ontario and as far north as the Yukon," says Dorner. "I did that for a couple of years before I went to school to study jazz piano and began my teaching career."
Since then, the now-musical-director at Bert Church High School has written a Canadiana musical and songs for a kindergarten operetta. Travelling with his Grade 9,10 and senior bands to perform in competitions are some of his favourite memories over the years.
"There's such a sense of joy in me when my students perform," says Dorner. "It takes me back to when I was that young. You're just excited to share with others something you have worked so hard on." Dorner has set his sights on creating a drumline to perform at sporting events, and have them go around the province touring.
"I want to give students as many opportunities as I can to get involved in music. It's a great way to connect, make friends and challenge yourself."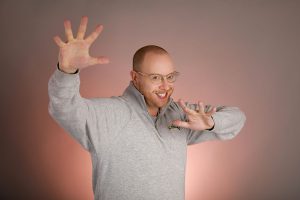 Kevin Goodyear remembers unlocking the door to his classroom inside Bert Church Theater and immediately welling up with tears.
At the age of five, Goodyear went with his family to see Beauty and the Beast – The Musical and knew instantly the arts was what he wanted to do. "So here I am teaching in this multi-million dollar performing arts building, and all those emotions just came rushing back," says Goodyear.
For the last eight years Goodyear has been the drama teacher at Bert Church. Every school year he aims for one play and one big, splashy musical.  "The musical is always the pinnacle of my school year. I invest all my time and energy into it," says Goodyear. One particular highlight was his production of Alice in Wonderland. Elementary students across Airdrie were invited to watch.
Goodyear is now looking forward to more field trips, and even planning a trip to New York City for students to view Broadway shows and take part in workshops with some of the stars.
"I love what I do," says Goodyear. "I get a new experience every single year. A new generation of high school students is a new opportunity to educate more people in the arts."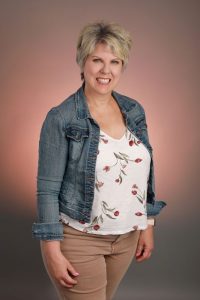 Liese Reichert grew up in a family that was always singing. She remembers singing while doing the dishes, while driving and at various community events over the years. "I come from a very musical family. For fun, my family does choir practice," says Reichert.
In fact, four of Reichert's family are teaching music in some way in the province of Alberta. Including Liese, who teaches both English and choir at George McDougall High School.
"I have kids that can't even sing a note," says Reichert, who has been teaching choir for more than 30 years. "That is the beauty of choir. You can take somebody who may not be a soloist, but they can be a part of something that makes beautiful music. Nothing is greater to me than when I see kids connecting with a song."
The COVID-19 pandemic forced Reichert and her ensemble into a temporary hiatus. She's now looking forward to bringing back the talents of her students in the fall by rebuilding the choir "from the ground up."
"Life was very dull without the sound of music," says Reichert.
"Music and singing bridge colour and life and enjoyment and an appreciation of teamwork that you can't get in the classroom. You can't get that same bonding and connection in an academic class like you can in choir."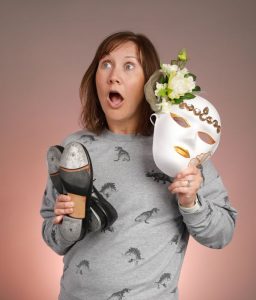 Don't tell Marcy Rogers' husband, but theater was her first love. Throughout her career, Rogers has performed in Mexico City, Paris, England, Taiwan and Sweden. Yet nothing quite felt like performing for her home audience here in Canada. Working with Quest Theater in Calgary was where Rogers got her first taste of teaching the arts to students.
"I thought this feels like magic all the time," Rogers says.
As the now W.H. Croxford Academy of Performing Arts dance and drama teacher Rogers has spent the past five years building the confidence of her students to perform. "There is something so incredible about seeing that passion or that spark get ignited in someone else," says Rogers.
"It feels like as an educator I have a small hand in that discovery for other people as well and that feels like a gift that just keeps on giving." Her proudest achievements have been creating an environment where students can feel comfortable taking risks – even if it means failing.
"Failure can yield the most beautiful results and new pathways and new journeys to go down," Rogers says.
"I think the arts are a place that really embraces that sort of mindset. You don't have to be perfect in order for you to grow and challenge yourself."