A unique melding between rider and animal totally in sync, connecting physically, mentally and even emotionally, is the draw to the art of the equine.
For many equestrians, riding becomes more than a minor pastime but a therapeutic unification with the powerful beast.
"They're very energetic animals; they're really tuned into our energy," says rider Diana Izard before gracefully guiding her brown mare, Abbey, over obstacles at Tristar Equestrian Centre.
"I find them very calming. It's very good for emotional regulation for people, being mindful of the energy that we bring to the barn and how we interact with the animals."
The petite 35-year-old therapist spends six days a week with her off-the-track Thoroughbred, doing groundwork, jumping, maintenance and equine massage.
With many years of horsemanship under her belt, Izard puts Abbey through an early morning jumping session, the mare's powerful muscles glistening in the sunshine as she eases over several obstacles.
"The biggest shift for me is seeing her as an athlete. I'm also very active, and understanding how much her body needs that TLC and how much we're asking of the horses and how important training and conditioning is for them. I really like that aspect," says Izard.
There's much more going on than the untrained eye can detect with classic English riding in hunter, jumping and eventing classes. These disciplines focus on agility and athleticism, proper gaits and disposition, all testing responsiveness between horse and rider.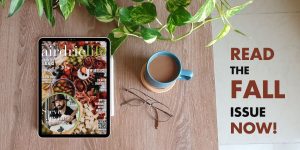 Coach/manager Simone Fortin has had many riders under her tutelage at Tristar Equestrian Centre. They support around 50 ponies and riders varying from Western recreational to English competitive.
"They start around eight years old and I have ladies up to 60, and I've had a couple of ladies in their 80s, but they've retired," says Fortin, who provides training in all aspects, both in and out of the saddle.
Fortin's focus goes beyond basic and advanced riding skills, encouraging a total horsemanship way of life.
"It's not just jump on the horse and take it over a fence; there's a lot in between (feeding, grooming, overall health of the animal). I think we've generated people who just enjoy being around a horse and enjoy that kind of lifestyle."
Controlling a massive, strapping beast many times the rider's weight requires total concentration, a unique partnership and emotional connection.
Like many who spend countless hours at the barn, Izard has totally immersed herself in the equestrian realm.
"They're just so grounding. So, when you're having troubles with friends or having troubles at home it's nice to just come here and feel that connection with your horse and leave that all behind," adds Izard. "This is my therapy."