A local artist plans to donate $25,000 to the Airdrie Health Foundation (AHF) if she wins the funds in a national contest.
Melissa Brugelmans-LaBelle recently submitted her piece Coffee Break to the HealthPRO Canada Faces of Healthcare Contest.
The painting Brugelmans-LaBelle submitted was done on watercolour paper with coffee used as the medium and depicts hard-working health care heroes getting some rest while they can.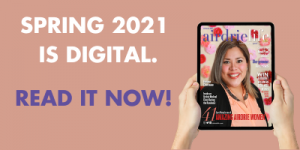 "Fueled by caffeine and protein bars, they battle beyond their physical capabilities against exhaustion," is how Brugelmans-LaBelle describes the people depicted in her artwork.
"Longing for the simple comforts of a hot home-cooked meal, a warm bed and loving hugs."
Brugelmans-LaBelle says she wants to donate the money if she wins the contest simply because there is a need for it.
"Our community and the communities around us would benefit greatly with $25,000 now more than ever," she adds.
"Our healthcare is suffering with the high numbers of patients; demand for mental health assistance has also increased and our health care workers and equipment are stretched incredibly thin."
The artist has been working with coffee as a painting medium since 2017. She utilizes negative space, splatters, coffee rings and sepia tones along with adding bits of colourful mixed media such as ripped vintage papers, wrappers, gold leafing and crystals to give her pieces even more depth and interest.
"I got us in this contest, but I can't do this alone," says Brugelmans-LaBelle.
"I need the full support of our city to get us to the finish line and ultimately win this monstrous donation from HealthPRO Canada."
The Airdrie Health Foundation is a charitable foundation created to raise funds for the Airdrie Community Health Centre, Urgent Care, mental health and other high-priority health care needs.
Funds raised go towards health and wellness priorities, such as services, equipment and education for Airdrie and the surrounding communities.
The foundation can be credited for the implementation of 24-hour urgent care in Airdrie and securing equipment such as a glidescope, a handheld ultrasound machine, a crash cart, and more.
"We are encouraging Airdrie residents to vote daily to help us raise these funds to enhance local health care," says Michelle Bates, executive director of AHF, about voting in the HealthPRO Canada Faces of Healthcare Contest.
"We have three current funding priorities – purchasing tests for increased blood testing capabilities at Urgent Care, purchasing a baby warmer for Urgent Care, and supporting the Pregnancy & Beyond Program."
To learn more or vote, click here. Voting closes at 10 p.m. on May 31 and people can vote once a day.

stacie@frogmediainc.ca