The Airdrie Chamber of Commerce (ACC) is offering COVID-19 rapid testing kits to local businesses.
"In conjunction with vaccinations, businesses can stop the spread of COVID-19 by utilizing rapid testing for employees," says Marilyne Aalhus, executive director of ACC.
"In partnership with the Alberta Chambers and the provincial government, the Airdrie Chamber of Commerce is offering complimentary COVID-19 rapid tests to eligible businesses. By testing employees, businesses can stop outbreaks before they happen while keeping both customers and staff safe."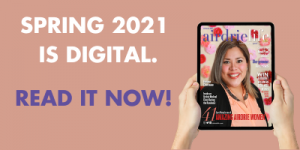 According to alberta.ca, rapid testing screening programs can identify pre-symptomatic and asymptomatic cases – people who don't know they're infected with COVID-19 – so they can be isolated early to stop the spread.
Rapid test kits are provided free of cost to successful applicants. However, organizations are responsible for all costs related to their screening programs and assume all medical and legal responsibilities associated with them.
An ACC press release states the following requirements for a business to receive the kits:
Provide a signed copy of "Alberta Rapid Screening Tests Application" to the Airdrie Chamber prior to order being placed.
Tests to be requested in multiples of 25.
Once entered into the agreement, the business is responsible for the program at their workplace.
The organization is to provide a weekly report (every Monday) to the Airdrie Chamber (template provided by the Chamber). Failure to do so will result in ineligibility to receive additional tests.
For more information, click here.
stacie@frogmediainc.ca