"We built Harder Homes as a family and when you build with Harder Homes, you become part of our family"
If you are in the market for a quality custom home without the wait, Harder Homes has you covered. 
In 2019, Airdrie's award-winning custom builder will focus on making more quick-possession homes available to homebuyers. 
"We have many people inquiring about quick-possession homes, so we wanted to give more attention to that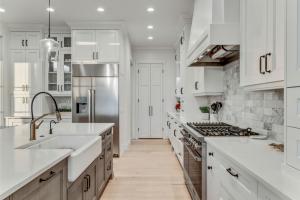 market and do it in a competitive price point," says Simona Harder, owner and CFO. 
She assures homebuyers that Harder Homes will continue to provide them with the personal touch for which the company has built a reputation. 
"We operate on a people-first, one-on-one approach to the building experience that is unique to Harder Homes. We take pride in being a custom homebuilder focused on building relationships," says Harder. 
"We know all of the clients by name, not lot numbers, because we built Harder Homes as a family and when you build with Harder Homes, you become part of our family."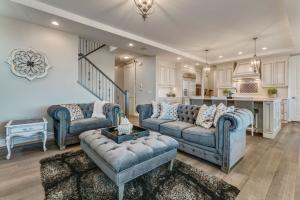 When customers build a house with Harder Homes, they deal directly with the owners, so they can feel confident that their home will be built for the way they live. 
How is Harder Homes able to provide this kind of one-on-one attention to homebuyers? With a unique building plan strategy that limits the number of new projects to about 20 per year.  
This disciplined approach to the building process has enabled Harder Homes to maintain a standard of quality that is difficult to achieve when constructing a larger number of homes and to focus on the attention to detail that you expect to see in a custom-built home.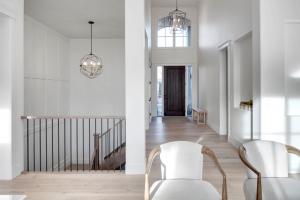 Harder says she is proud of the fact that in the past 15 years, they have never built the same home twice. 
Each Harder Home is built with style, quality and functionality in mind, using only high-end products, professionally skilled trades and cutting-edge building practices, she adds. 
Harder Homes builds In Airdrie, primarily in Cooper's Crossing, as well as some acreage homes and renovation projects in the surrounding area. 
"What has kept us here is the fact that we live and play here in Airdrie," says  Harder.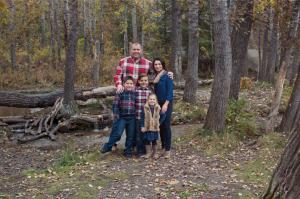 "We are locally owned and operated and proud to support many other local businesses. We believe giving back to  the community that supports us is fundamental and that's what we will continue to do in 2019 and beyond."