Are you keeping up with the real estate market? Phew, it is a complex one right now! Every month brings new aspects for both buyers and sellers to navigate. As summer is upon us, we will see lots of people moving and taking possession of their new homes.
New neighbours are new opportunities for friends, so get out and say hello; show them that living in Airdrie, and in your neighbourhood, was a good choice! So many of the people that are moving into new homes are coming from outside of the province and are looking to build a life for their families because our community is a great opportunity for that. They just didn't know how great we were until recently. We have known we were great for a while … right?!
If you are looking to make a move or get into the market here is what you need to know about recent buyers. Buyers are becoming better equipped to go a little slower, as they have more inventory to choose from. They have more time to be more conscientious in their decisions. With interest rates increasing they are opting to take their time with their rate holds and shopping around a little bit more than what we saw in the first quarter of the year.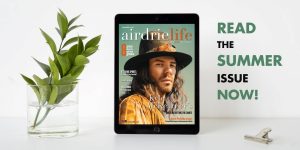 Sellers are liking that prices are still increasing, and that our benchmark price has increased to $480,600, which is a year-over-year increase of 29 per cent. All sectors of housing are doing well, but the detached market is still seeing the highest gains in prices at 33 per cent year over year. What sellers are noticing is that the traffic through their homes isn't always what they expect. Sometimes they must wait a week for the right buyer to come along, sometimes they still get multiple offers in the first few days.
What do we know for sure about real estate? You can still afford to get into the market here in Airdrie! Each home and week are different for anyone in the current market to navigate. So, breathe in the sunshine, enjoy the longer days and get out and meet all the great new people and opportunities in our awesome city!
Shilo Storey is a Realtor with RE/MAX First