Buh-bye winter – we want soft pinks, fresh denim, bright colours and florals! 
Get into our local fashion boutiques for your latest looks. 
You could WIN gift cards to all of our fashion partners by becoming a member of our a-list.
Seven Saints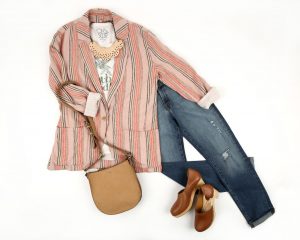 Fidelity denim 
Chaser T-shirt 
Free People blazer 
CoLab purse (vegan leather) 
Free People Monroe clogs 
Ashley Nadalin wooden lace bib (Calgary artist) 
The Store Upstairs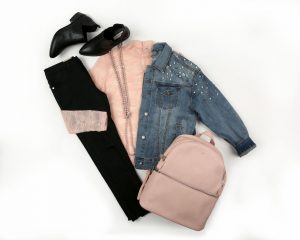 Esqualo denim jacket 
Soaked in Luxury lace top 
Oxygen Jeans denim 
CoLab backpack 
Jacqueline Kent necklace 
Matt & Nat booties 
The Store Upstairs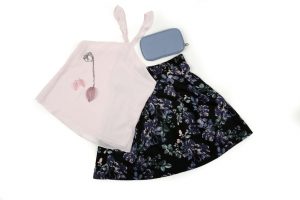 Naked Zebra top 
Soaked in Luxury skirt 
Jacqueline Kent necklace & earrings 
CoLab wallet  
ZIVA&EM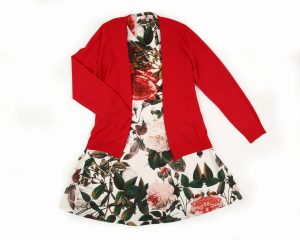 La Lemon floral dress & cardigan 
(Montreal-based designer for plus sizes!) 
ZIVA&EM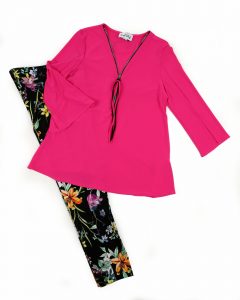 Joseph Ribkoff tunic & floral pants 
Airdrie Eyecare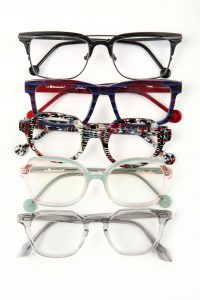 So many frames … so many colours 
Top four frames all LA Eyeworks. Bottom frame Dutil Eyewear.