I came from a country where retirement living was not known; it was believed that seniors were to stay with family, no matter their conditions, medications or the extensive care that they needed. When I moved to Canada and learned that we have seniors' care – where there are multiple care levels and we provide assistance and support, but also that retirement living is an option where residents can have independence, I was shocked. My grandparents had a hard time understanding that they could have a place of their own and be provided with meals, housekeeping and an activity program that has games, exercises, walks and so forth.
After beginning in the service industry at a young age as a server in a retirement home and learning how to serve meals and provide options to seniors, I learned very quickly that they liked having options and making their decisions based on their likes and dislikes. After falling in love with the industry and working in seniors' care for more than 15 years, I truly believe that having independence is so important, and I will continue to fight for seniors to have that be an option as long as possible, if possible.
It's important to provide residents with options while maintaining their independence; meals that are dietician approved; options and activities from which to choose on a daily basis in the community. Residents should be encouraged to explore their options and question things.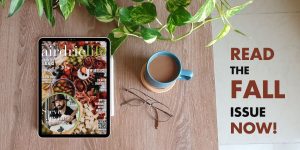 The size of Airdrie and its senior population continues to grow; let's make sure that seniors are prioritized and can keep their independence as long as they are able.
They should have a place where we believe they will be accounted for, cared for and provided with options for their everyday lives. Their history, cultural background, former occupations … all are part of what makes them who they are today. We should encourage the staff and the community to learn about our senior population and get to know them on a deeper, more meaningful level.
To have independence for them is vital; their stories are incredible and eye opening. Let's work together to support our seniors in their journeys while maintaining their independence.
Kristina Saunders is the general manager at Luxstone Senior Living