Winter in Airdrie is always a bit of a roll of the dice, but when it comes to fashion, it's always better to be prepared. People tend to get a little bummed out once this season comes around, but your wardrobe doesn't have to feel the effects of "the winter blues."
A winter wardrobe usually contains your basic neutrals like black, grey and brown, which is always a classic choice, but this doesn't mean you can't have some fun and inject some colour back into your look with one of this season's hottest handbags.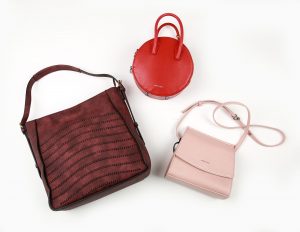 Deep cranberries, vibrant reds and pastel pinks are all great choices when thinking about what would work to liven up your winter outfit.
In addition to the colours, experiment with different shapes and sizes. A bowling ball style bag is always a winner for the winter. A tote bag will go with everything and a small cross-body purse will work for a casual look and for going out – it never has to be an either/or situation.
So, go on, grab that luscious candy apple red purse; you won't even have to put it away once the spring comes!
Brandon Chaisson, manager, The Store Upstairs