Before we had kids, my husband and I spent quite a few nights out on pub crawls. Fast forward 12 years and those pub crawl nights have morphed into park crawl days with the family. To be honest, the park crawls are probably more fun (and certainly healthier)!
One of our favourite park crawls started in our neighbourhood of Reunion as we biked the pathways to Willowbrook for our first "rest stop" at the Willowbrook park which overlooks Nose Creek. There wasn't much resting at the park but the kids were still geared up to get back on their bikes after some swinging and sliding.
We then headed along Nose Creek and up through Edgewater to check out the pedestrian overpass which our kids had never been on. Watching the traffic below gave us enough rest to head back down to the Midtown playground which is one of our all-time favourite parks. It has the best climbing structure and agility equipment for my wannabe-ninja-warrior son. Conveniently located right by the Midtown playground is a Tim Hortons so we stopped in for a drink and a snack to refuel. Then it was off to Sandpiper Park in Bayside for some pirate-themed fun. We snaked our way along the pathways through the Canals and Sagewood and met up with 24th Street to get back to Reunion.
As a parent, I find park crawls to be one of the best ways to spend quality time as a family. As well as the quality time, it gives us a chance to soak up sunshine, get exercise and enjoy the amenities and scenery our city has to offer.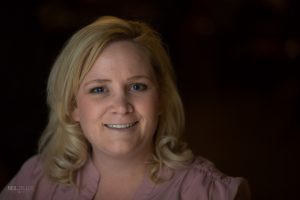 As a City of Airdrie employee, I am proud of the 76 playgrounds maintained by the City and the ease with which you can see them all. Planning your park crawl is easy with the Playground Tour Map available on Airdrie.ca. The Playground Tour Map shows you where all 76 playgrounds are and includes pictures of each playground to help you decide which ones you want to visit. Airdrie has one of the best pathway systems to connect all the playgrounds together so you can walk, run, ride or roll to your favourite destinations.
As well as being a parent and working for the City, I also have a diploma in Early Childhood Development and I understand the importance of play. Many of the parks feature unique themes such as pirates (Bayside) or castles (King's Heights) that can encourage not just gross motor play but also imaginative play.
Playgrounds are also a hub for the community; a place for parents to meet and get to know each other and for friends from school to meet up on the weekends.
It doesn't matter which hat I'm wearing when thinking about park crawls, from all angles they are unlimited fun and a great way to celebrate coming out of winter hibernation. Visit Airdrie.ca and search Playground Tour Map to plan your own park crawl.