You may not be aware, but Genesis Place is a great place to get your group fitness on. With more than 40 drop-in fitness classes from which to choose during the week, their current schedule is packed full of fun and variety for all fitness levels and abilities. In January of this year, the group fitness team revamped the schedule to offer more class times and options. What's even better? Group fitness classes are included in all Genesis Place passes. Head over and see for yourself how addictive group fitness at Genesis Place is.
Here's a sneak peek at a few popular drop-in fitness classes:
Cardio and Core is a mix of high- and low-intensity cardio. This class is designed in interval format, combining low- and high-impact moves, as well as core exercises, to keep the body guessing.
Cardio strength is a different class each time using various equipment to tackle intervals of cardio and strength exercises.
Strength is a non-cardio workout that focuses on muscular strength and conditioning. Using different equipment and body weight, you'll work all your muscle groups.
Cycle is great for all levels. It's a high-energy cardio workout with a mix of hills, sprints and intervals to improve your fitness level and complete your cycling skill set.
Step and Strength incorporates a combination of choreographed and non-choreographed step exercises, strength, and conditioning with weights.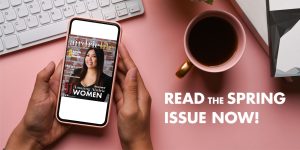 Zumba is a traditional Zumba® class with easy-to-follow routines, based on the integration of dance and dance-type movements, creating a high-cardio, high-energy class.
SHiNE™ Dance Fitness is the class if you love to dance. It's a full-body workout that incorporates dance and fitness moves in a high-energy, confidence-boosting class!
Gentle Body Flow is designed for individuals of all levels. It uses a series of gentle stretching poses, breath awareness and relaxation. No experience required.
Yoga Flow is a balanced class, which links yoga postures together. The focus is on connecting your breath with your movements. You'll build strength, flexibility, balance and stamina as you explore the depths of your practice.
Hatha Yoga is suited to all levels and is designed to help improve flexibility, strength and balance through gentle yoga poses and breath awareness.
For a complete list of Genesis Place's group fitness classes including times and descriptions, visit airdrie.ca/GPgroupfitness
For up-to-date information on what's happening, follow on Facebook and Instagram at @genesisplaceairdrie