As the story goes, quite a few years back, a generous and wealthy Airdronian had a significant donation (said to be $11M) he wanted to give to the city, in the way of a legacy. At the time, however, there was no opportunity to keep the funds here, thus he invested with the Calgary Community Foundation.
Enter the Airdrie and District Community Foundation (ADCF), established as a community foundation in 2012. The registered charity was created for individuals and businesses to make tax deductible donations to a permanent financial legacy to benefit the community.
Dale Rathgeber, a retired lawyer who has lived in Airdrie for 37 years, has been the chair of the ADCF since 2017.
"They were so desperate, they agreed to take anyone," he laughs, adding "I wanted to be a part of ensuring that kind of missed opportunity did not happen again."
As chair, the question he's asked the most is: what is a community foundation?
Rathgeber describes it as a permanent financial legacy, the heart and soul of the charitable sector of any community. The foundation pools donations to create a principal, interest-bearing fund that, over time, returns a percentage in the form of grants back to the community. The ADCF annually grants 5 per cent.
In 2014, Dick Buchanan provided the seed money of $10,000.
"In this short time, that principal has grown to $500,000," says Rathgeber. "We are extremely proud that our community, especially during the two turbulent years of Covid, was able to give to such an extent."
This year, at a gala held in June, the ADCF provided $25,000 in charitable grants to the following:
North Rocky View Community Links – $11,500
Airdrie & District Victims Assistance Society – $7,300
Airdrie Public Library – Early Childhood Literacy Program, $2,800 from the John Peggy Graham Fund for Early Literacy
Bethany Care Society – $2,500
Airdrie Community Choir – $1,000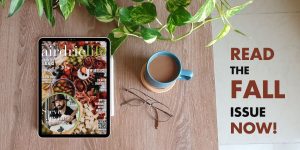 The Foundation also unveiled their new logo and announced that Airdrie City Council has provided permanent space at Genesis Place for the ADCF's Donation Recognition Tree.
Co-chair Crystal Adamo is excited about this initiative.
"It really represents the foundation. The trunk is important, representing the principal," she says. "But, just as in nature, every branch and little leaf is equally important to the life of that tree. We don't know what the future will hold in 10 years, what the challenges will be, but it's all about community and we want to meet those challenges."
The ADCF is governed by a board of directors, financially managed by an independent company, and receives several requests per year. "We can't fund every request, so sometimes there's some horse trading," says Rathgeber.
Board member Reg Hihn sits on the grants sub-committee and is also a donor.
"Once I understood what it was, my wife agreed, and it has worked for us."
The grants are approved based on several criteria, including on an as-needs basis; who and what the grant will benefit in the community directly.
"Philanthropy is not what it used to be," explains Hihn. "We recommend you find a cause you're passionate about, that you can support. No donation is too small. An automatic tax receipt is issued, and we send a card recognizing your donation. It is very rewarding."
There are about 200 community foundations actively contributing to Canadian communities. Their history begins in Winnipeg in 1921. The mission of all is like minded – being able to permanently give back to the community.
Rathgeber, also a long-time Rotarian, sums it up simply.
"The strength of a community is based on how we take care of the disadvantaged within our community. The ADCF is the community taking care of the community."
For more information, visit airdriefoundation.ca