2023 Awesome Airdrie Kids Celebration RSVP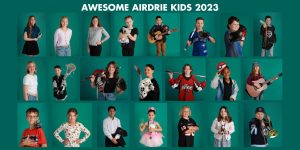 Your child is AWESOME and we are CELEBRATING!!!
Join us Wednesday, January 25, 2023 at Glitch Gaming Lounge from 5:00 pm – 8:00 pm.
The evening includes for all guests: open pool tables, select PC gaming stations, and meal voucher with choices from the limited menu.
Menu selections include: hot dog and side, chili cheese dog and side, burger and side or 12″ cheese or pepperoni pizza.
All 22 of our Awesome Airdrie Kid recipients will be able to participate in a 50 minute virtual reality gaming session. We will schedule the guests of honour into 1 of 2 sessions (5:30 pm or 6:30 pm) before we conclude the evening with our certificate presentation at 7:30 pm.
Please fill out the form below to complete your RSVP for the 2023 Awesome Airdrie Kids Party!
RSVP before JANUARY 17th, 2023